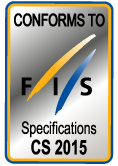 Fuxi Racing FIS Alpine Suits
Fuxi Racing padded alpine suits are handcrafted in the USA by Borah Teamwear and meet FIS fabric standards. Add some personalization to your race suit with our custom color picker tool or choose from one of our flashy stock designs. Either way, you'll look amazing and feel great! Your high-performance suit is made to order and will ship within 15 business days.
Made to Order | Adult suits $505 | Junior Suits $405
No Customization | Adult suits $455 | Junior Suits $355
See How A Fuxi Race Suit IS Made
We love our Fuxi ski suits , not only for the great color combinations to choose from, but the quality and service is outstanding for my Race team. We love our Fuxi suits, not only to look great on the slopes but when she goes to the podium for her Medals! As long as my Grandchildren are racing, I will be purchasing Fuxi race suits fo the quality and the Customized Color combinations.
Veronica Holmquist
Returning Customer
We've been buying Fuxi race suits for three years now and absolutely love them. Our kids chose their designs and have been so happy with them. The suits make the kids stand out at races, and everyone comments on how great they look. You will never go wrong with a Fuxi race suit - you get stand-out designs and great service from Fuxi himself.
Mark Jarvis
Returning Customer
Love my Fuxi race suit. Being able to design your own color combo is a huge plus. Borah Teamwear makes a great product and Fuxi takes care of all your race needs. Look sharp, feel sharp, be sharp!
Jim Reinig
Returning Customer