As of last July, I quit my "real life" job and decided to focus on training and racing as a Professional Cyclocrosser.  I felt my life was at a crossroads, I love my line of work, but having been in the health and fitness industry for 12 years, I wanted a break and mentally needed it.  I felt there was no better time than now to focus on my racing, building my brand, and working with my sponsors than NOW!  I've had quite a shift from my working life of waking up at 5 AM and being on my feet 4-8 hours/day, to having casual mornings and tons of couch time (okay not TONS, but more than previously).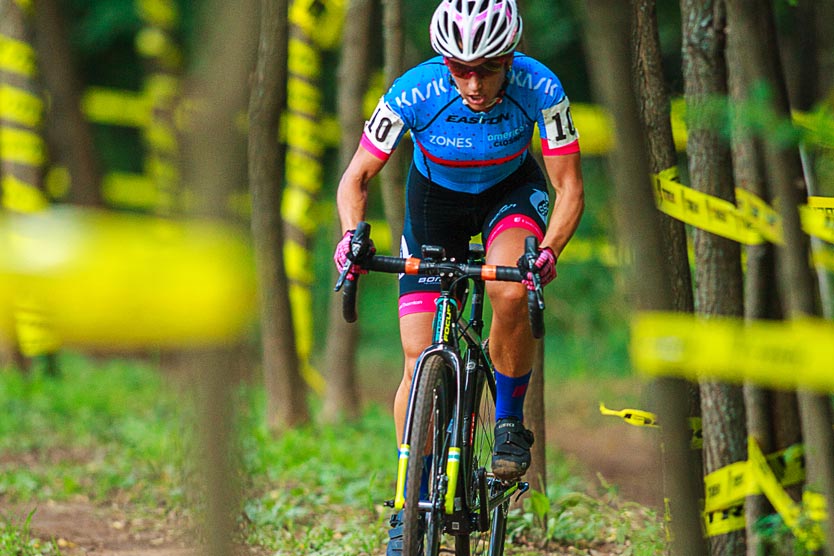 Since we're headfirst submerged in Fall and Cyclocross season, this is what a typical day may look like (without travel or races).  I've gone from waking up way too early, to being full-on lazy and typically get out of bed around 8/830am, it's a luxurious life.  I'm not a morning person, so I roll around under the covers groaning, while my cat pounces on me asking for food, as I begrudgingly roll out of bed and get the hot water going for coffee, while also trying to feed my overly hungry cat.  Once the cat gets fed, I'll tend to my breakfast while my French Press seeps the coffee goodness and cook up a couple of eggs and toast (lathered with almond butter).  Post breakfast if I'm feeling particularly sore and achy I'll spend a couple of minutes on the foam roller, and then I get to work on my daily PT exercises (I have bad hips).
Typically, around 10 AM, I start thinking about going for a ride, check the weather, check my emails, attend to any important email first, and then start getting ready for a ride.  I don't know about you guys, but in the winter it can take me anywhere from 30-60 minutes to prep for a ride (I'm slow and I'm the first to admit it).  When it's cold my new clothing addiction is Borah's OTW Thermal Bib Tight, holy smokes those are the most amazing things I've ever worn.  Gone are the days of my leg warmers falling off when it's pouring rain.  If it's not pouring buckets of rain, my typical go-to layering on top includes the Team long sleeve fuzzy jersey, paired with the OTW midweight jacket to block the wind.  I also bring along a vest (lightweight or midweight depending on the temps) for when it's time to shed the full jacket.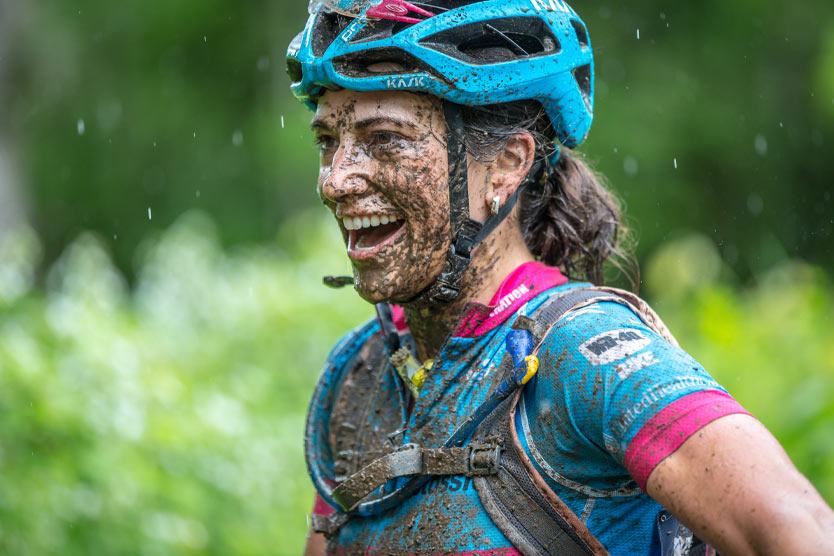 A midweek ride for me, when I don't have races on either end of the week, can range from 2-3 hours with some solid Lactate Threshold work, mostly on the CX bike, but if I'm craving a road ride I'll head out on my road bike.  I don't typically crave road rides because our off-road riding is so good around here, and I love ripping around the single track on my CX bike so that typically calls my name more than the pavement!  Once home I clean myself up, do some stretching and more foam rolling, and start to think about dinner, head to the local Co-Op and pick up anything I might need to prep a wholesome yummy dinner!  When I'm lazy and craving salt, I go for the rotisserie chicken, MMMMM.
After dinner it's full relaxation time with my husband on the couch watching terrible Netflix movies and procrastinating going to bed, only to wake up and do it again the next day!  Of course, each day has its own identity and might include PT, massage, chiropractic care, acupuncture, or family visits squeezed in there as well.  I'm extremely lucky to have the support of a company like Borah to back me and my ambitions up, and I love working with a company that is so forward-thinking in product design and function, I can hardly wait for the next new and exciting product they're creating!
Written by Courtenay McFadden, Brand Ambassador and Professional Cyclocross Racer from, Bellingham, Washington