One of the most frequently asked questions Borah receives goes something like "can you help me understand the differences between each of your race suits?" After all, on the surface, Nordic race suits all share many of the same features regardless of what brand makes them or what team is using them. They fit snuggly and are made of some type of a thin-ish, stretchy material. If you look at images or videos from the World Cup, other than the graphics and colors, it's pretty tough to spot the technical differences between a Russian suit, a Swedish suit, and a Team USA or Team Canada suit. When we dig a little deeper, zoom-in a bit, and touch/feel/stretch and intimately analyze the fabrics and fit concepts you'll notice the difference is in the details. In some cases, the difference becomes much bigger than just nuance. 
Let's jump in and compare the different race suit collections available from Borah Teamwear.
Collections
We know that teams have different needs, so we've broken up our Nordic products into "collections" based on value, performance, and technical features. Borah offers three collection tiers: Team, Pro, and OTW.


Team Collection

The two-piece Team XC Race Suit is built using stretchy, Poly-Lycra blended fabric, imported from Italy. It's probably the best suit on the market at this price point! If you'd like to get your team looking (and feeling) great for a reasonable price, the Team XC suit is the one for you. The Team XC Suit is a popular choice among all racers with a size range of XS-2X. It's also available in youth sizing for those youngsters aspiring to be the next Champion and race their friends.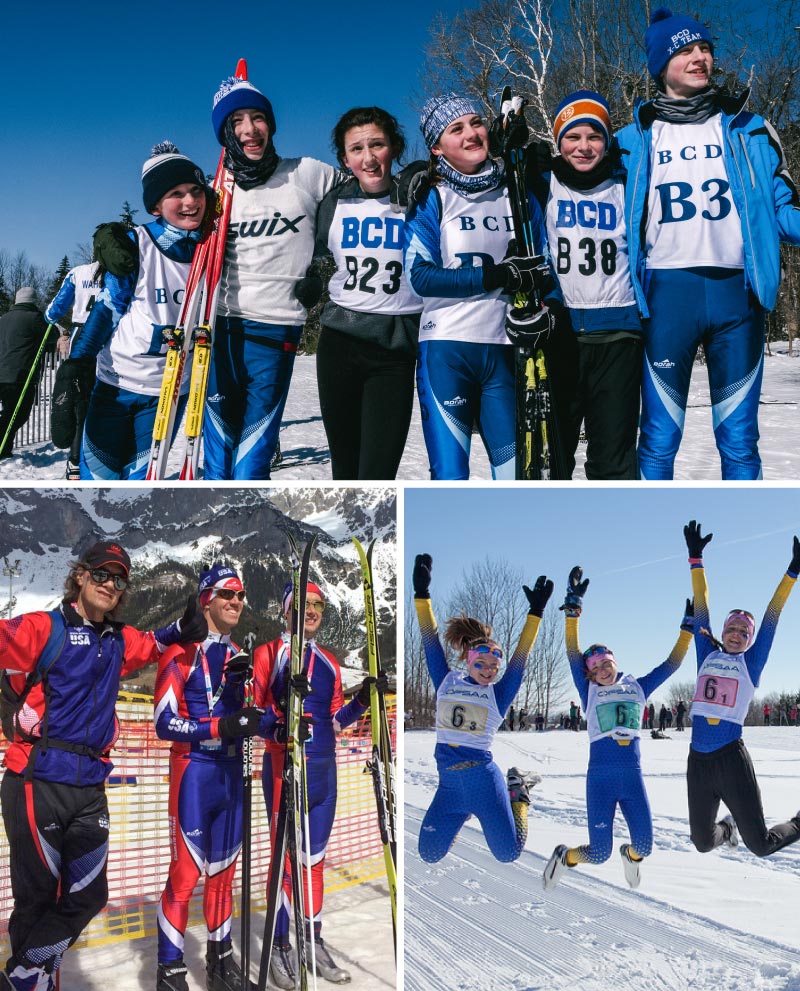 Pro Collection

The two-piece Pro XC Race Suit has as higher-tech "dimpled" fabric, which helps moves moisture away from the body. Extra paneling in the arm and leg areas allow for a little bit more freedom of movement over the Team. It also has a slightly tighter fit. The Swiss-made Eschler Eyelet fabric has just a little more loft and texture that most other ski suits giving the Pro suit more insulation for cold days. The Pro XC Race Suit is the go-to for both cold weather and warm weather racing performance. I love the Pro suit when I'm not going to use a base layer, like on warmer days or for spring/fall training. The Pro level also offers a women's specific cut, but we find that most high school and junior teams stick with the unisex version. Both men's and women's Pro suits range in sizes from XS-2X.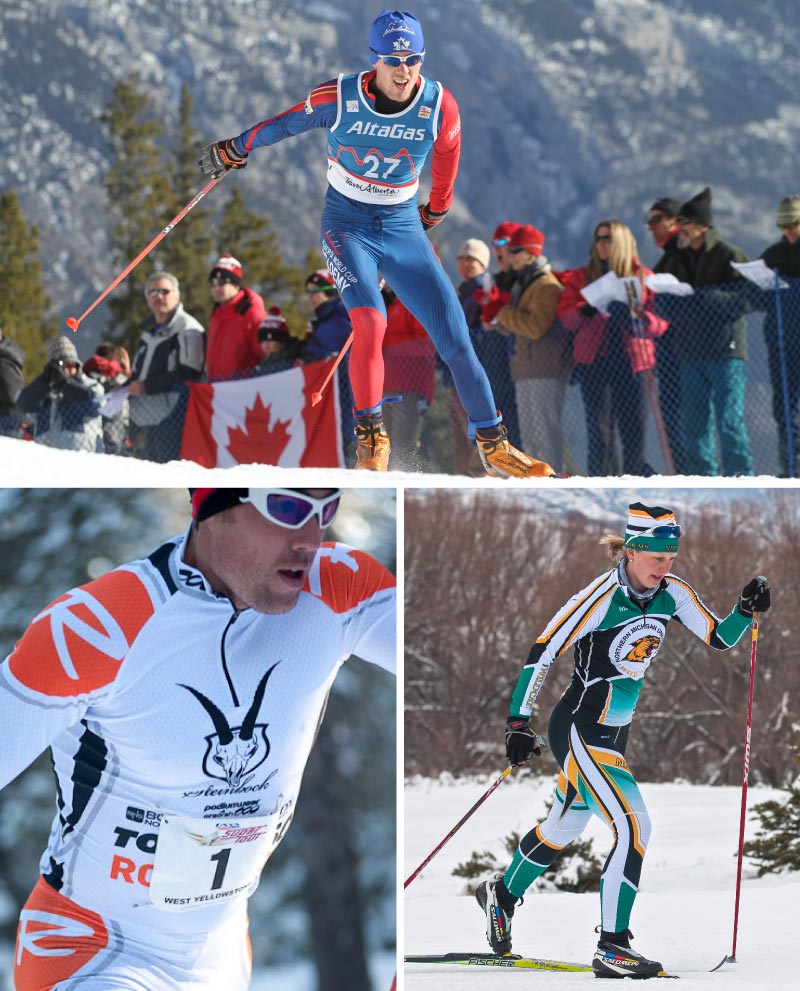 OTW Collection

Redesigned for 2021 for better fit and function, the two-piece OTW XC Race Suit is the ultimate garment for teams that demand high-performance materials and features. The majority of the suit is made with top-end Tavolara fabric, imported from Italy, which offers light compression and responsive stretch along with a unique honeycomb structure for superior moisture management. Strategically placed panels of Italian "Winner" fabric provide extra breathability to the back and underarm areas. Not only does the OTW feature more panels, but it's wrist and ankle openings are "Lazer" cut to reduce weight and improve comfort. The first time I saw race suits with Lazer cut, seamless edges I was a little confused about how it would work and not fray, but after trying it out for a season, it provided some unexpected benefits and had no issues with durability. The Lazer-cutting allows the wrist of the suit to fit nicely into a glove and over baselayers without bunching up. Similarly, Lazer cut ankle openings avoid the extra bulk that seams can create if the skier wants to tuck the suit into their ski boots and conversely lets the suit stretch better to fit over a boot if that's what an athlete prefers.
In addition to the unisex two-piece race suit, the OTW line features a high-performance one-piece race suit. Sizing ranges from XS-2X for both.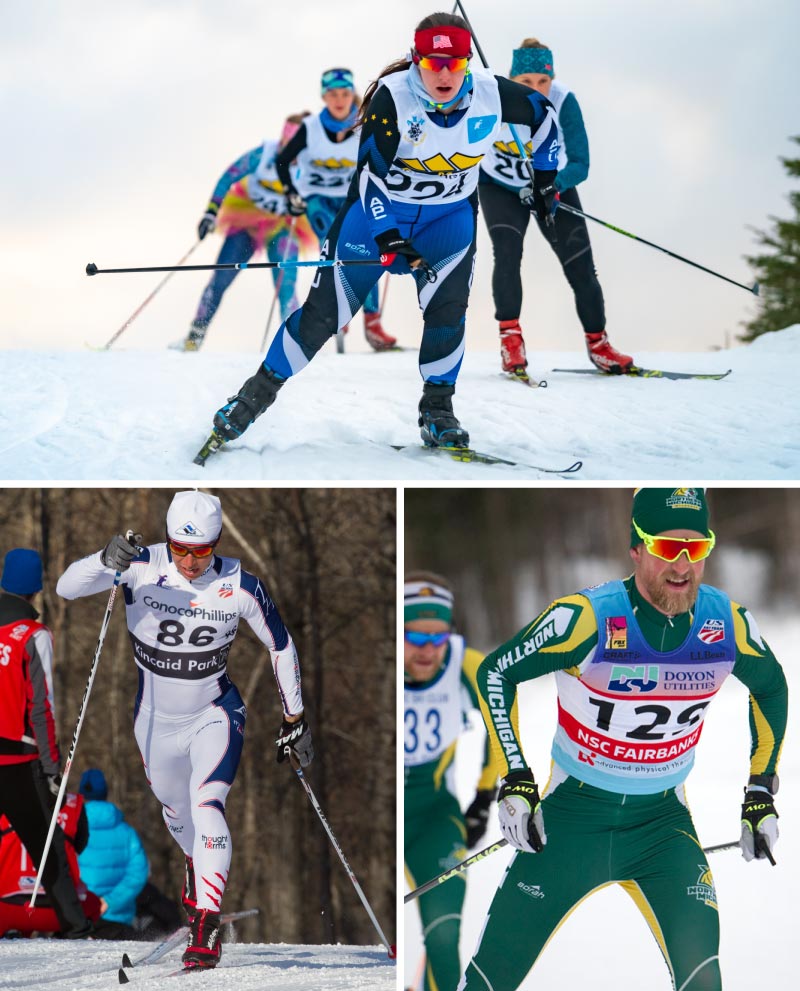 Race Suits For Indivuduals
Borah Teamwear has been proud to offer teams high-quality, custom Made-in-USA Nordic apparel for over 20 years. Now individuals can order the same high-quality custom race suits with Borah's Custom-on-Demand Nordic collection. Simply choose a design, pick your suit's colors and size, and we'll ship your custom suit to you in 15 business days or less. Check out the collection here.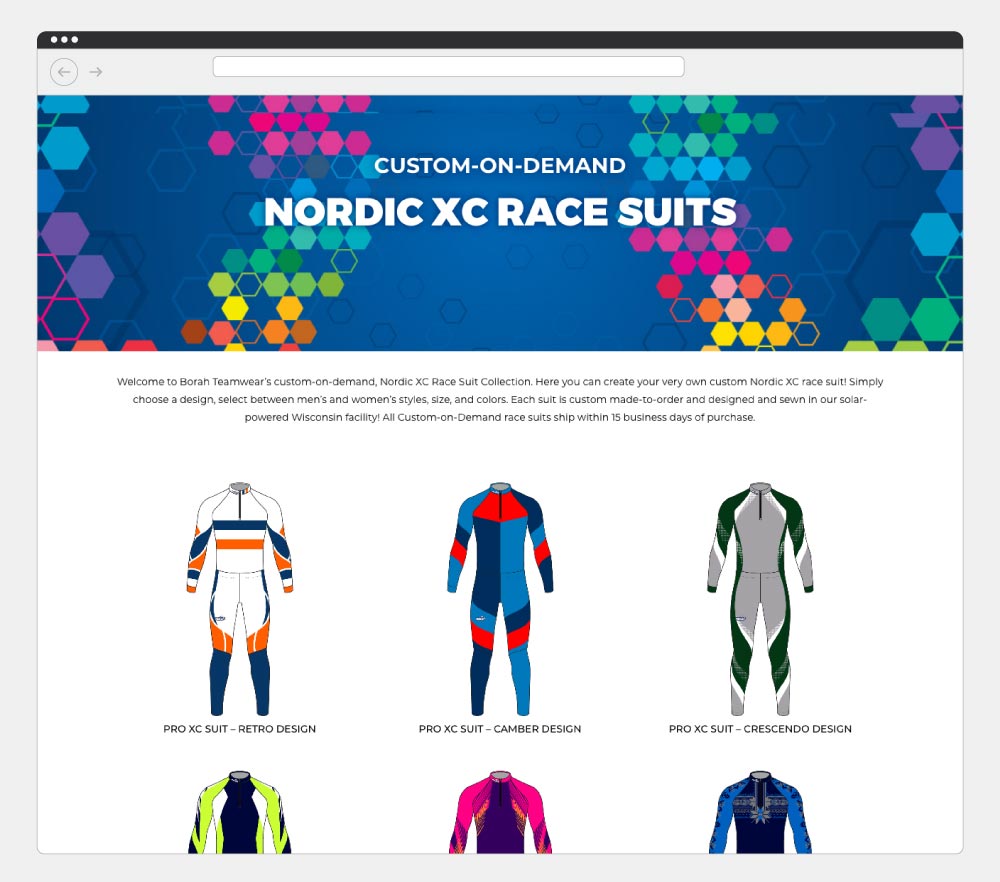 Article Written by:
Kevin Johnson – National Accounts Manager – Nordic, Borah Teamwear