Patterson Brings Experience and Enthusiasm to Borah as Director of Sales & Business Development
Throughout Patterson's career, he has focused his contagious energy on great brands and communicating what sets them apart.  He combines this keen brand awareness with appropriate sales strategies to drive growth.
Scott began his career as the first full-time employee and bike deliverer at Minneapolis based Peace Coffee, eventually becoming CEO.  He then opened the Midwest sales and distribution center for fair trade pioneer Equal Exchange.  Most recently Scott led global sales for 45NRTH and Teravail, two brands under the Quality Bike Products portfolio of brands.  As number two at 45NRTH he helped grow sales from $1M to just shy of $5M in 6 years.  On the Teravail side, Scott served as grassroots brand champion, helping take the brand from start-up to a quickly growing competitor in the tire arena.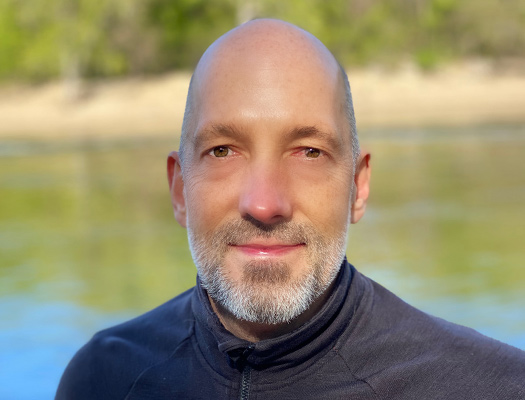 "I am passionate about promoting great products and contributing to values-driven companies.  This hits all the marks and more!  I couldn't be more thrilled to be joining Borah Teamwear.  At 45NRTH we used premium, technical fabrics, and moving to Borah is a natural progression.  Out of the gate, I am truly impressed with the feel and quality of our cycling kits.  And I love that we design, cut, and sew all of our custom apparel out of our solar-powered building in Wisconsin.  And the Borah team truly cares about the customer experience.  This all aligns with the world I want to help build."
"Scott's experience, level of enthusiasm, and midwest values could not be more welcomed by our entire team at Borah," said Chris Jackson, company owner. "As Scott focuses on building our brand on both a regional and national level, including our position as a national level NICA sponsor, we are totally confident that everyone will truly enjoy interacting with him. Scott's enthusiasm for what he does and believes in is truly contagious and inspiring to be around", added Jackson.
In addition to being an avid cyclist, Patterson has been coaching youth sports with the Team Gilboa alpine ski team for over 15 years.  "I coach because it is so rewarding seeing athletes work hard on a skill and then finally get it; their eyes light up and they carry this confidence into other aspects of their lives – it is a blast.  Promoting youth cycling is at the core of who Borah is and I can't wait to ensure that NICA teams are looking great.  In this small way, I am excited to contribute to the ongoing growth and success of NICA"
About Borah Teamwear
In business since 1997, Borah Teamwear has grown to become a premier manufacturer of high-quality custom sublimated active outdoor apparel. Borah's offering includes cycling, running, triathlon, nordic, alpine, and casual wear.
All of Borah's products are 100% custom made at the company's solar-powered headquarters in Coon Valley, WI, where the latest technological advancements in apparel design and production are utilized.