Updated 8/23/2023 – Written by: Chris Jackson

Another year means another Birkie! Borah Teamwear is once again excited to be the official race bib supplier for the 2024 American Birkebeiner! Did you know that each of the almost 15,000 race bibs are crafted by hand right here in Wisconsin? It's a large undertaking, but we're proud to play a small role in the Birkie's success year after year. Want to know a bit more about your Birkie bib before you carry it through the finish line and hang it up on your wall? We thought you might, so here you go!
1. Artwork Approval
ABSF provides all the color themes, logos, text and numbers based on their registrants. Our customer service and graphics design team take it over from there and proceed with creating digital approval forms and color samples for review. After an extensive round of approvals we can hand the order off to the production floor.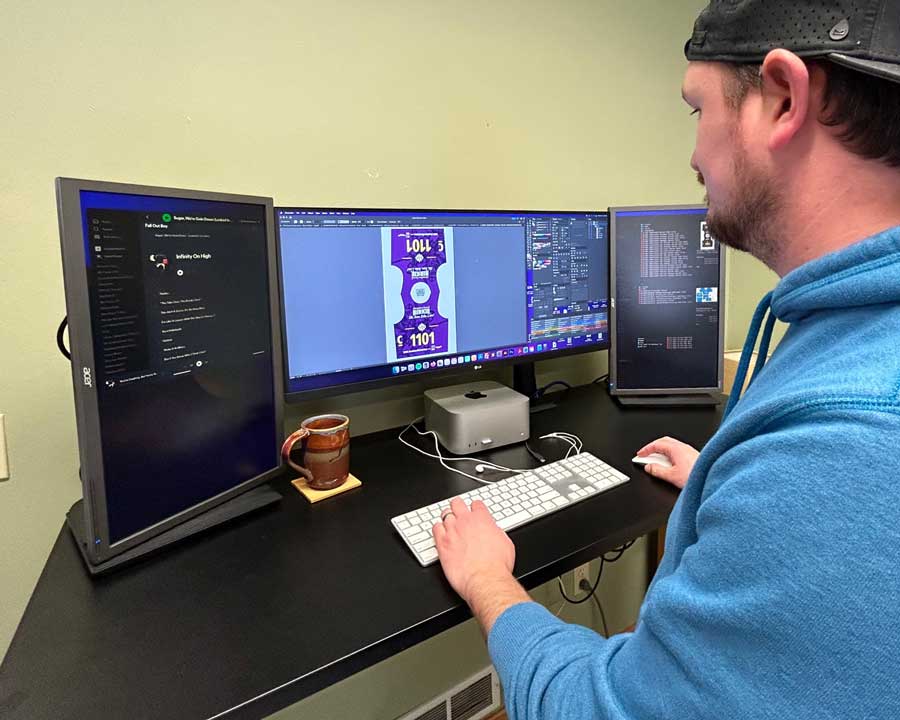 2. Print & Transfer
Each bib will be printed on a specially coated recycled paper and then sent over to our heat transfer department where they are inserted into a roll-to-roll press, heated at 400 degrees, and dwelled for 40 seconds. During this process, the ink transfers (sublimates) from the paper to the fibers of the fabric. Once transferred, the colors and design become permanently dyed into the bib where they will not crack, peel or fade. Plus, much different from the Tyvek or heavy cloth bibs of yesteryear, the fabric we use is lightweight and technical, which moves moisture away from your body to help keep you warm and dry.
Fun Fact

The fabric used is made from 100% recycled plastic bottles. By using this material for the entire Birkie order, we are keeping approximately 70,000 plastic bottles out of the waste stream. How cool is that!? Also, the fabric is knit right here in the USA, saving significant transportation costs compared to importing.
3. Cutting & Sewing
After the transfer process is complete, the rolls of fabric are sent through our laser cutting table, where they are scanned and cut to precise measurements. Our cutting technicians bundle them up to prepare for sewing. Our in-house sewing team stitches each race bib with excellent skill.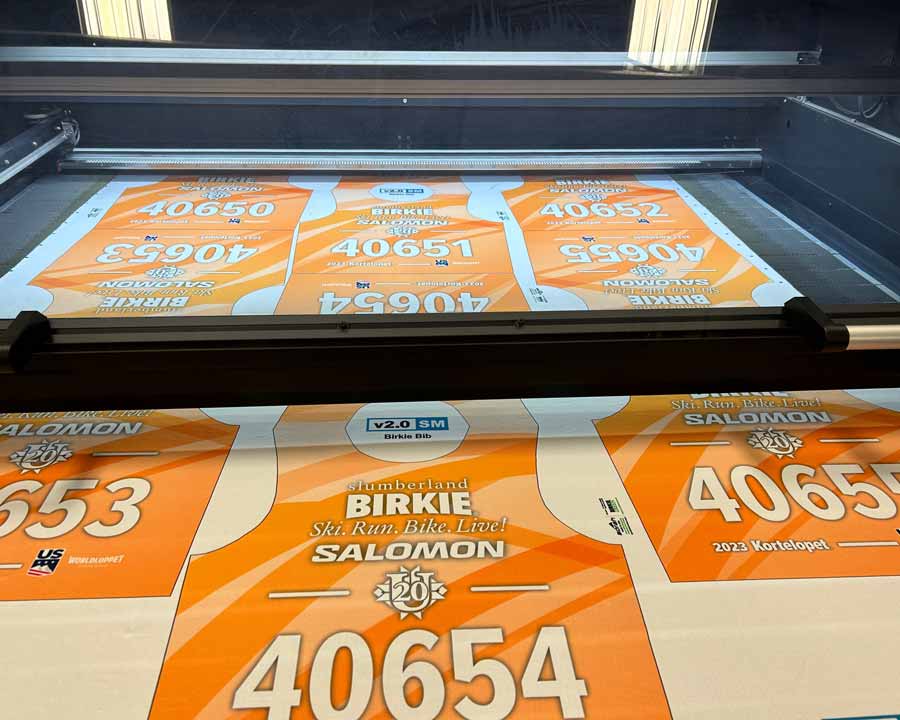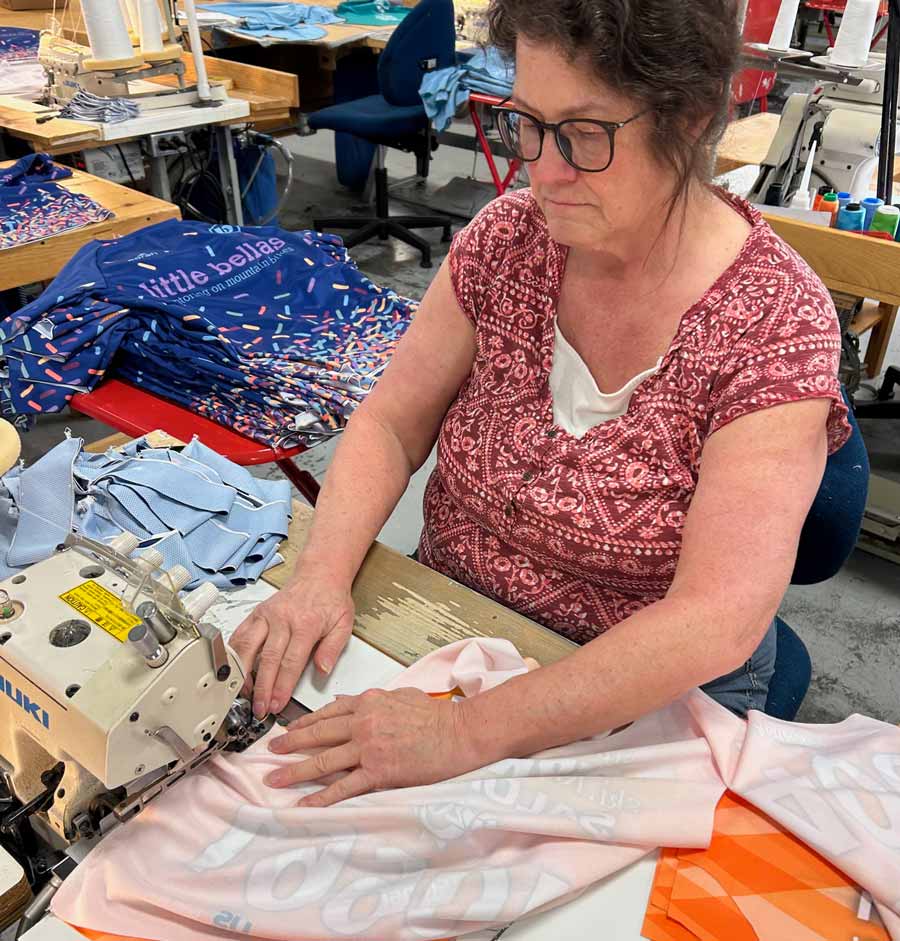 5. Inspection & Shipping
The final step! After they are sewn, the bibs are sent to our quality inspection department for final review. Here they are clipped, sorted and organized for final delivery.
2024 Contest
10 Birkie bibs have a golden label sewn inside. The lucky recipients of the golden label will win FREE entry into the 2025 Birkie!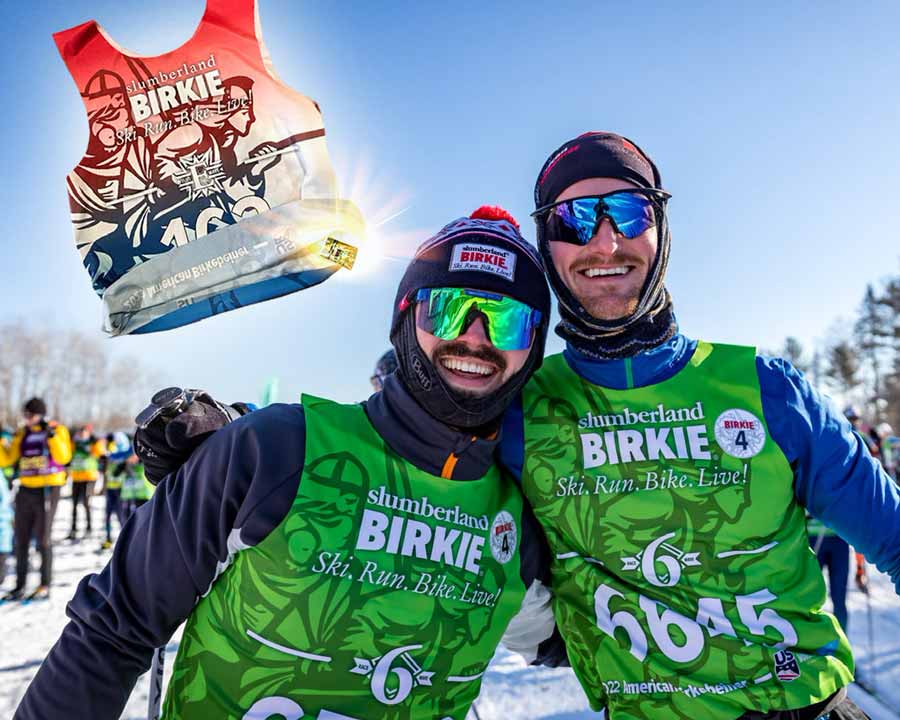 We could not be more proud to be the official bib supplier for the 2023 American Birkebeiner Ski Race!  Best luck to all participants!
Suit up for the Birkie

Looking for a comfy and sleek race suit to rock at the Birkie? Now you can customize your own with Borah's Nordic Race Suit Colorizer. Choose one of our classic designs, pick your colors, and we'll handcrafted a Nordic race suit just for you. Check out the colorizer here.