Cable, WI – September 14, 2021
The 2021 Borah Epic was one for the record books. The scorcher of a day attracted close to 1,000 participants in total, with riders tackling the Half, Full, and Gravel Epic. While the heat was hot, the riders remained cool as they paid tribute to the trails and conquered miles of singletrack and gravel roads between Cable and Hayward, WI. Despite the challenging conditions, the post-race stoke was off the charts as riders celebrated the return of the Epic after a canceled 2020 event.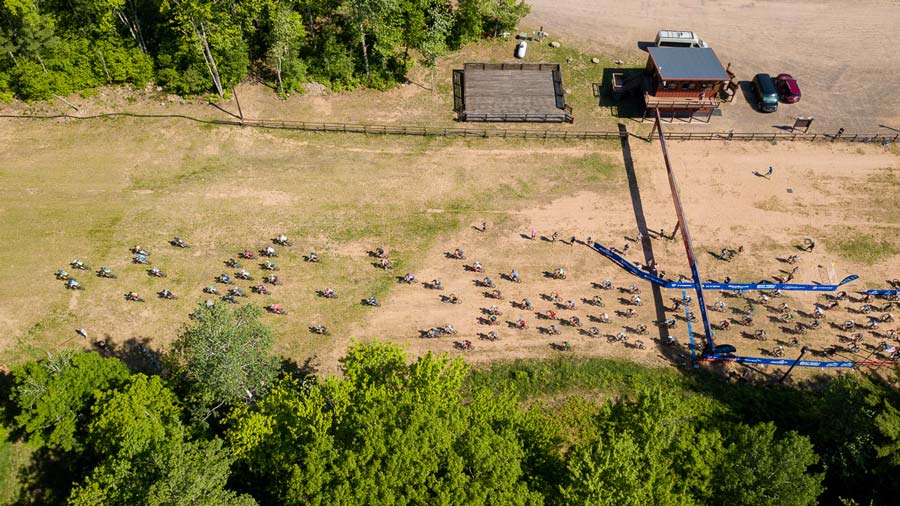 The 2021 Borah Epic raised $16,000 for the Chequamegon Area Mountain Bike Association (CAMBA) and over $3000.00 for both Wisconsin and Minnesota NICA (National Interscholastic Cycling Association) leagues, bringing the nine-year total to over $130,000. And to make things even more EPIC, an anonymous donor matched that $16,000 donation, bringing the grand total to a whopping $32,000. All funds raised will benefit the Ron Bergin Trail Fund, which is dedicated to building and maintaining trails within the CAMBA network.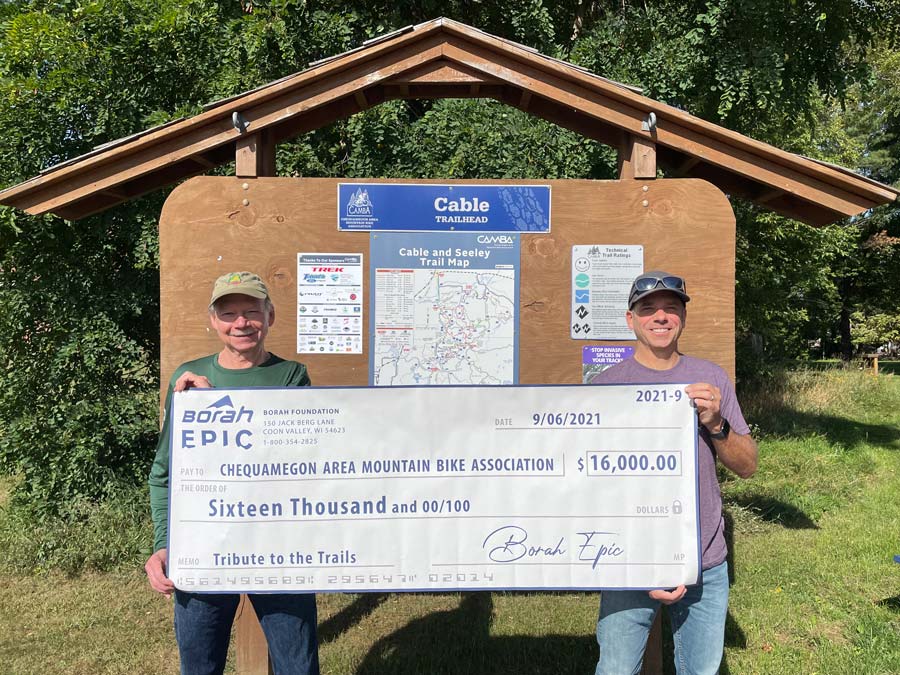 As we close out the 2021 Epic, Borah Teamwear would like to give a special shoutout to Ron Bergin, who has worked closely with the Epic from the start and has been the driving force behind the CAMBA trail system. We would also like to thank all of our volunteers, sponsors, and participants—this event would not be possible without your support.
The 10th annual Epic will take place next year on June 4th and 5th, with the American Birkebeiner Ski Federation officially taking the reins. Registration opens September 15th, more information can be found at www.epicbikefest.com.
About the Epic 
The Borah Epic is an annual point-to-point singletrack challenge that runs from Hayward to Cable, Wisconsin. Since its start in 2013, the event has raised over $130,000 for the National Interscholastic Cycling Association (NICA) and the Chequamegon Area Mountain Bike Association (CAMBA), which has built and continues to maintain over 100 miles of pristine singletrack trail throughout northwest Wisconsin. The Borah Epic was donated from Borah Teamwear to the American Birkebeiner Ski Foundation in 2021.
About Borah Teamwear
Borah Teamwear is one of the leading custom sports apparel companies in North America, producing high-quality custom gear for cyclists, runners, triathletes, and skiers. All of Borah's products are 100% custom-made at the company's solar-powered headquarters in Coon Valley, WI, where the latest technological advancements in sustainable apparel design and production are utilized.
About CAMBA
CAMBA is a nonprofit organization that builds community through off-road biking trails.  Since 1992 CAMBA has built a nationally recognized mountain biking trail system consisting of 130 miles of interconnected single track and has mapped 250 miles of gravel routes.  Today CAMBA has built a sustainable organization through fundraising and membership growth through diversity to include more women, kids, and families.  CAMBA's economic impact has also grown to $8 million annually in Bayfield and Sawyer Counties.  Additional information about CAMBA and the CAMBA trail system can be found at cambatrails.org.
About NICA
The National Interscholastic Cycling Association's (NICA) mission is to build strong minds, bodies, character, and communities through cycling. NICA recognizes the value of participation in NICA League events for all student-athletes, free from discrimination based on race, religion, or gender identity. Our core value of inclusivity demonstrates our belief that everyone should be able to participate in our programs and feel welcomed, respected, and supported.
Media Contact
Chris Jackson
Founder, Borah Epic
Owner, Borah Teamwear
[email protected]