Learn how Borah Teamwear is working towards a more sustainable product and a greener future on two wheels.
September 3, 2021
You may know Borah Teamwear for our high-quality custom performance gear for cyclists, runners, triathletes, and skiers. We're Midwest born and raised, and we hang our hat on expert customer service, super-quick order turnaround, and superior standards that ensure your custom gear looks good, functions better, and lasts longer than any performance apparel you've ever owned.
What you might not know is that we're also committed to making these great products even better by manufacturing them in the most eco-friendly ways possible and designing them with sustainable materials.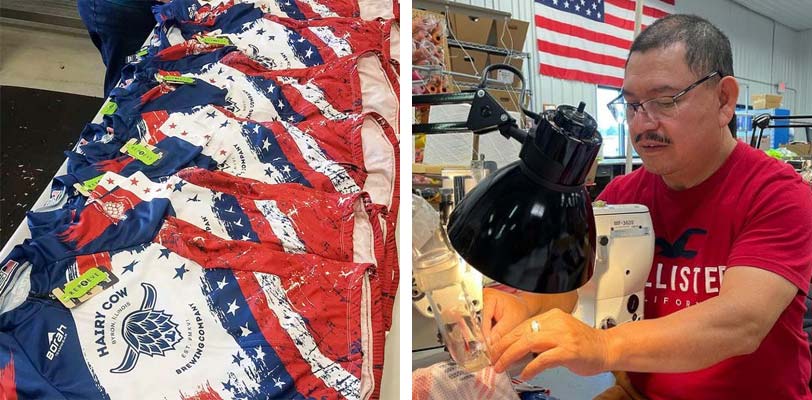 Going Green
Our entire manufacturing process takes place in-house at our solar-powered Wisconsin facility, which not only allows us to provide superior products but also puts us in complete control of our carbon footprint. We're taking active steps to ensure that your custom gear is made in the most sustainable and responsible way possible, including the use of water-based inks, recycled paper, and post-consumer packaging.

We're also incorporating the use of eco-friendly REPREVE® performance fabric into our most popular products. Each Borah jersey made with REPREVE® represents 17 plastic bottles being kept out of the waste stream. Want to learn how recycled plastic bottles become usable yarns and fabrics? Check out this cool video: